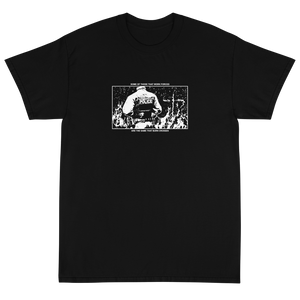 Self-explanatory shirt inspired by Rage Against the Machine lyrics and rage in general. 
20% of first week sales will be evenly divided and donated to The Bail Project and Reclaim the Block.
Printed on Champion heavyweight tees, known for their quality and comfort. 
Images are mockups. Final products will have Champion logo detail on left sleeve. 
100% cotton. 
Printed in the USA.
Free shipping available on orders $75+.